Our research was highlighted in "Delaware Tonight" segment
Channel 12 (WHYY), local PBS TV channel, came to interview Anna and included a segment of that interview in "Delaware Tonight" on December 5th, 2007.
Society For Neuroscience 07 Press Conference
Not only our SFN abstract was chosen for the Press Book, but we were also invited to participate in the Press Conference (to be held on Tuesday, November 6, 2007, San Diego Convention Center). Since Anna Klintsova will be giving a talk in the Russian Academy of Medical Sciences at the same time, Bill Greenough and Jennifer Helfer will present the work of our collaborative team!
Society For Neuroscience 07 Press Book Entry
Jennifer Helfer's work has been featured in the 2007 Society for Neuroscience press booklet. This honor was extended to 700 out of the 16000 eligable abstracts.
New Lab Member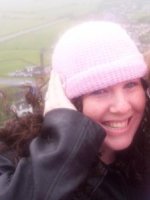 The Klintsova Lab welcomes it's newest member, Gillian Hamilton.
Graduation News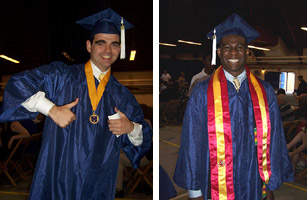 The Klintsova Lab is proud of two graduated students: Cesar Rocha (with Distinction) and Ronald Ogbonna